My Partners
I have been working in the real estate industry for over 20 years. During that time I have established valuable partnerships with companies that offer extensive resources that will enable your next move to be a truly exciting and pleasurable experience.
Wideworld Forwarding Co. Ltd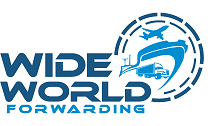 Wide World Forwarding offers fast, efficient shipping, relocation and freight forwarding services from our base in the Bahamas. We have more than 30 years' experience in global logistics, and in that time, we've built a reputation for:
Efficiency and speed: Need your goods in a hurry? We'll make it happen

Personal touch: We work hard to understand your needs and then make sure we deliver

Affordability: We offer extremely competitive rates, so, if you already have a quote, give us a call and we'll do our best to beat it

Excellent attention to detail: We have one of the lowest claims ratios in the moving industry.
We understand that relocating can be stressful, and that's why we offer a complete and comprehensive moving service for relocations both in the Bahamas and Overseas.
Tel: (242)-352-3636 (Freeport) Tel: (242)-377-5605 (Nassau) info@wideworldforwarding.com
.
Royal Islander Hotel

The Royal Islander Hotel
The Royal Islander Hotel is a business hotel and located in the center of Freeport, Grand Bahama, rooms of varying categories, on-site restaurant, pool, watersports and many other attractions in the vicinity..
Contact them at: royalisland@hotmail.com Phone: 1 (242) 352-6000